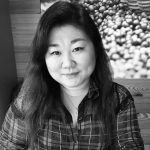 PhD Candidate - Faculty of Communication, Culture and Society, USI - Università della Svizzera italiana
Joanna Liu is a PhD candidate, her research interests are the challenges of digital fashion communication in multicultural contexts. Providing solutions for Swiss and European fashion companies to enter the fast- growing emerging market – China.
During the past decade, she worked as a business and investment consultant in Switzerland and other European countries.
She has been hired by government agencies and companies as a specialist on business development in China and Europe.
She is a marketing expert in business development and solving communication problems for Swiss and European companies to expand their businesses in China.
As the co-founder, she launched the project of Swiss-Chinese Cultural & Scientific Innovation Demonstration Park in Beijing in 2019, which covers cross-border e-commerce, financial training, humanities and arts, artificial intelligence research. So far, many Chinese and Swiss companies have participated in the project, especially the remarkable Swiss Brand Center which has gathered more than 100 Swiss origin brands.