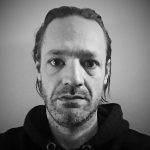 Full Professor of International Fashion Management at Reutlingen University (Germany)
The Fashion Management Expert Professor Jochen Strähle is an international fashion management & marketing expert trained at Friedrich-Schiller-University Jena (G), Universidade de Coimbra (PT), and the University of London/Paris (UK/F). He holds a Master and a Ph.D. in Business Administration/ Intercultural Management. He is considered as one of the key influencers on fashion retailing and is famous for his key-notes.
Strähle is a full-professor for International Fashion Management at Reutlingen University in Germany. Prior to his current position he was full-professor for Retail Management at the University of Cooperative Education in Germany. He has been visiting professor at the University of Southampton (UK) and the Haaga Helia University in Helsinki (FI), has been appointed guest-professor at the Xi'an Polytechnic University Xi'an (PRC) and has been guest-lecturer at the London College of Fashion, Fashion Institute of Technology New York, the ITC of the Hong Kong Polytechnic University (HKG), Donghua University (PRC), and Bunka Gakuen University (JP).
Prior to joining Reutlingen University, Jochen Strähle was CEO of the biggest fashion online retailer in Central Eastern Europe. He attended several management positions in the fashion industry in Germany, Austria, Slovakia, and has been working and living in nine different countries.
Professor Strähle has authored courses on international marketing, fashion chain management, strategic co-operations, and international trade. In 2017, he received the best paper award from the International Foundation of Textile Technology Institute (IFFTI), which represents the 45 leading global fashion institutions. He has published seven books and numerous articles on fashion management and online business and is a well-known speaker on conferences.