The conversation was realized as part of Dr. Nadzeya Sabatini's course Conversations with Industry Experts offered by USI – Università della Svizzera italiana and Université Paris 1 Panthéon-Sorbonne's Master Program in Digital Fashion Communication.
The article was written by Chiara Podini, Elisa Da Re, Karina Caraghiulea, Mariam El Hayek, Miray Gürsoy, Tess Stenzel – Master's students in Digital Fashion Communication and edited by Alice Noris – PhD student and Teaching Assistant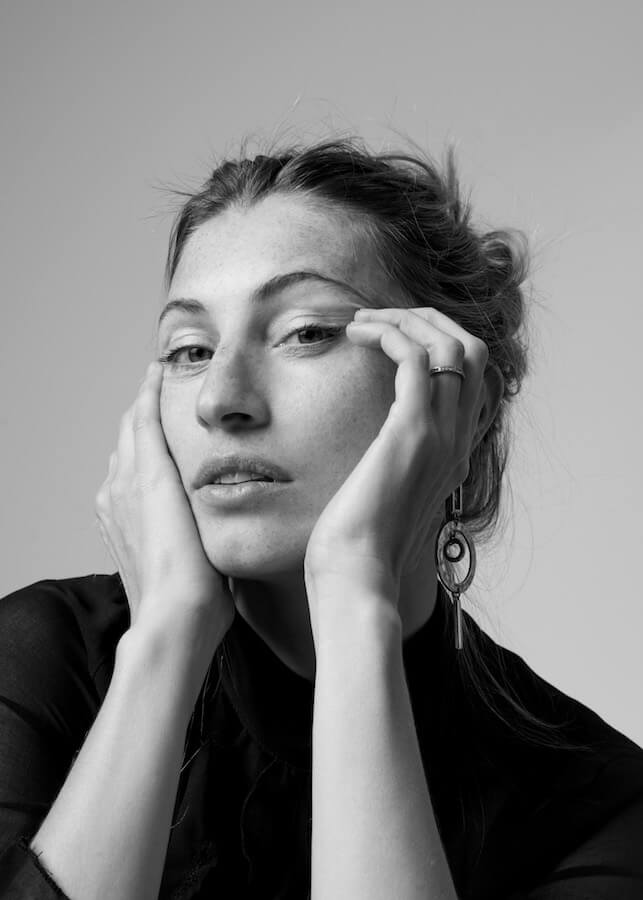 Marta Waydel was first exposed to the world of fashion when she was asked to go to Paris for modeling during her studies in computer science. After modeling for seven years she started producing and organizing photoshoots. She loved dealing with the organization, budgeting, and numbers aspect of her job so she decided to go back to school and approach her career in fashion through a different lens. Marta now holds a BSc in Business Management, MSc in Marketing from the University of London, and a PGCert in Fashion Buying and Merchandising from London College of Fashion. She is a Consultant and Researcher in the field of Fashion Tech and Sustainability working hard in order to combine sustainability issues and concerns in fashion with gamification.
Gamification and Sustainability – During her time as a producer, Marta began to realize the fashion industry's current business model had a major problem: she was receiving too many clothes that her closet was overflowing. Not only that, but she noticed the quality and material of the clothing were worse. She was aware of the fact that the problem of over-consumption and fast fashion was clearly unsustainable. She knew in an industry all about creating new products, new desires, and new demands followed by aggressive marketing, that the path to a more sustainable future would not be easy. Marta knew an economic change to the industry would be difficult, so she concentrated on helping people to change their consumption and spending habits in a fun and engaging way, while in the process of constructing a more sustainable wardrobe. She studied consumers' behavior while pivoting her focus on the idea of combining technology and the fashion industry to help the environment. Marta was very fortunate to see the industry from many angles and discovered that gamification as a marketing technique encouraged high engagement with a product or service. She is now focusing on her Ph.D. and works in the field of gamification, understanding how games can be used to solve sustainability issues in the fashion domain. She is also experimenting in the field of virtual reality and how consumers can have a greater omnichannel experience. Marta believes it is not only important to understand consumers' wants and needs but also to connect and engage with them.
iKLEID project – Marta is now developing her iKLEID project. When she moved to Switzerland she realized there was a big gap between companies, innovative startups, and consumers. First of all, she understood there was a divide in the knowledge of technologies like avatars, holograms, and virtual reality. However, she believed it was better to show these new technologies first hand, not just explain them. That is why she decided to create a physical place, a laboratory store (which has now been replaced by a more virtual experience due to the Covid19 situation), where everyday consumers can come and try different innovations and products providing companies easy ways to test new ideas and services in which they might like to invest. In her opinion, businesses need to be omnipresent, working both online and offline. Stores should become more of experimental places, where people can experience products in new ways first-hand and then buy through different platforms. But in the iKLEID project, she is not only focusing on digital fashion but also on researching different circular business models such as upcycling, second-hand market. She is additionally concentrating on innovations such as digital labels (internet of things) to bring transparency in the supply chains or new textiles that are better for the environment. Last but not least, she is studying 3D body scanning and more personalized and customized designs with a localized production. The main goal of her project is to become the middleman between consumers, investors, and startups while focusing on the innovations and technologies that could facilitate sustainability within the fashion domain and become the future of retail.
Additional Links The conversation with Marta Waydel helped the students to make further reflections and connections concerning the choices that need to be made to create a more sustainable fashion environment through gamification and new technologies. Here some educational insights that students shared on the topics that Marta presented:
24.04.2020